RSS Feeds
News Feeds
Subscribe to receive current news from the following sources: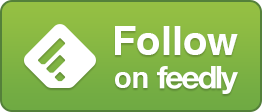 Capital Public Radio's Capitol Bureau Chief Ben Adler and a team of contributors provide weekly roundups of what's happening (or what's not) in California politics and government.

Subscription Link
Subscribe to receive current or next show topics for the following programs:
Old school, New school...the soulful experience of Acid Jazz

Subscription Link
Featuring great voices from the past and present followed by "Opera Potpourri."

Subscription Link
NPR's daily afternoon news program offers an in-depth presentation of the day's news, with some of the nation's best reporting, commentary, and analysis.

Subscription Link
Putting the world's politics and economics in perspective with analysis of current affairs worldwide.

Subscription Link
Contemporary music featuring local bands, live recordings, and artists heard on NPR

Subscription Link
The California Report provides daily coverage of issues, trends, and public policy decisions affecting California and its diverse population.

Subscription Link
Stephen Peithman pursues a theme

Subscription Link
The Giants of Mainstream Jazz plus today's most exciting straight-ahead emerging artists with contemporary vocals and spices of Blues and Latin Jazz.

Subscription Link
Daily Magazine of contemporary arts and issues known for captivating interviews with guests from literature, science, music, film, and more.

Subscription Link
A daily, in-depth interview program hosted by Capital Public Radio's Beth Ruyak, providing context and background to the issues that face our region.

Subscription Link
Putting a human face on the global economy, the program illuminates how international business and finance relate to listeners' daily lives.

Subscription Link
Four powerful hours of the blues every Saturday

Subscription Link
NPR's in-depth roundup of what made news overnight, along with reports, analysis, and commentaries.

Subscription Link
Featuring comedy sketches, music, and Garrison Keillor's signature monologue, "The News from Lake Wobegon."

Subscription Link
The San Francisco Symphony continues a tradition that began in 1926, when the Orchestra became the first symphonic ensemble in the United States heard in regular radio broadcasts.

Subscription Link
Host Fiona Ritchie's program comes to listeners from Perthshire, Scotland, weaving music with Celtic roots into a richly entertaining program.

Subscription Link
Each week, an entertaining assembly of panelists plays games designed to test their knowledge of the week's news, as well as their wit.

Subscription Link
This refreshing combination of news, analysis and features provides wrap-ups and perspectives on the week's events, as well as a taste of what makes weekends special-from sports and gardening to entertainment.

Subscription Link
A unique blend of news, features, our regularly scheduled puzzle segment, and interviews with newsmakers, artists, scientists, politicians, musicians, writers, theologians and historians.

Subscription Link
This collaboration between the BBC and WGBH brings one-of-a-kind international stories home to America.

Subscription Link
Not all shows regularly post show topics before air date.